Good Morning,
I hope you are all enjoying the second lockdown 🙂 There are so many different mascara's out there and so many aspects to consider whether that be the brand or the purpose so here are my top 5:
I received the mini version of this mascara in the Net a Porter advent calendar last year, and ever since I have used it I have been fully converted! It is very natural looking and has amazing pigment! It lasts ALL day and doesn't smudge under the eye. The product adds volume, curls and dries quickly to avoid smudging.
I now own the full sized version which I won't lie was very hard to get hold of in the UK, the only place I could get it was Harvey Nichols online or in store as everywhere else was either sold out or in America.
They currently have the cutest packaging for Christmas so maybe its worth adding to your Christmas list or treating yourself!
PRICE: £25
2. Too Faced Better than Sex Mascara:
This was my cult mascara for around 2 years whilst I was at uni. This mascara gives off a thicker, volumized look! This mascara can become a little clumpy but if you apply it with movement I found that it avoids the clumps.
I have found that this one in particular does smudge around the eyes however they do have a waterproof version (comes in light blue packaging) that doesn't smudge at all and is slightly longer lasting.
I love the finish of this mascara as it lengthens and adds volume to my lashes.
PRICE: £22
3. Maybelline Lash Sensational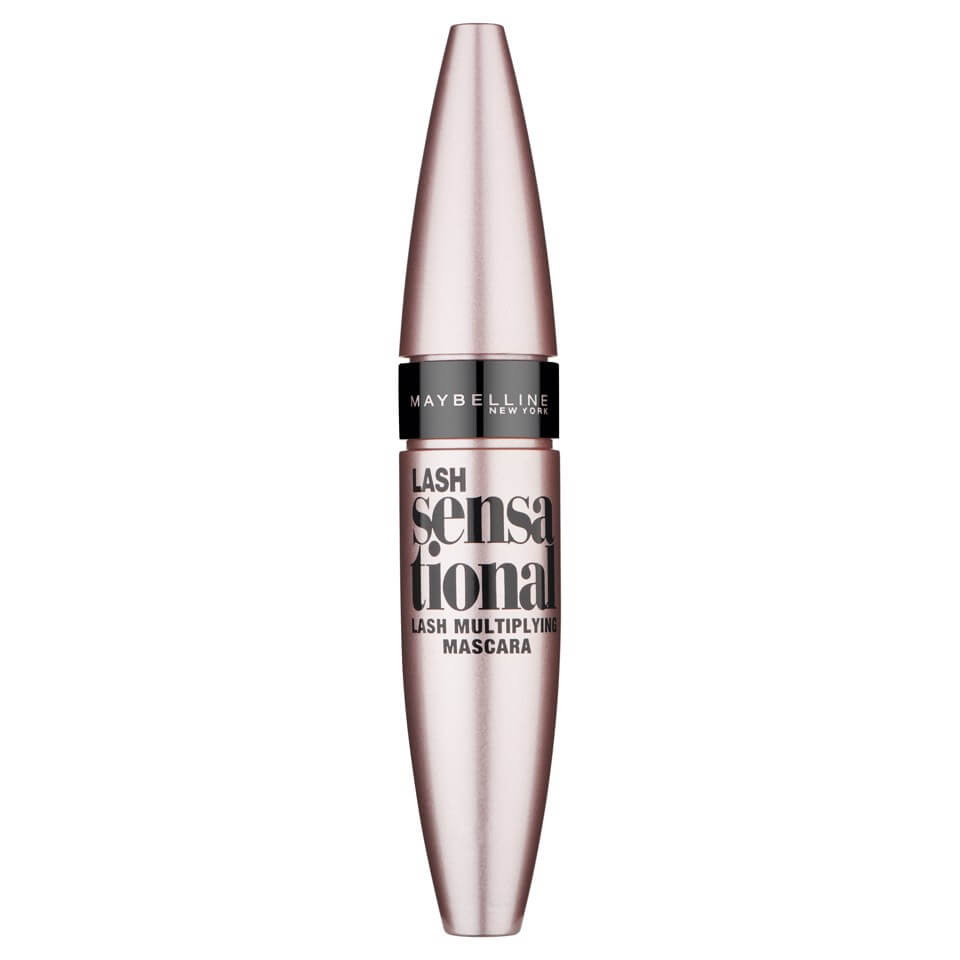 This MUST have been in most people's make up bags about 6 years ago! It is by far one of the best drugstore mascaras! It offers lengthening and volume too, it has a plastic brush too so doesn't necessarily apply as well as others but once you have a few strokes on then it works a dream!
There is a waterproof version too which again doesn't smudge and will last longer! I personally like to use this as a lengthening base coat and then go in with the 'Too Faced – Better than Sex' mascara to add volume.
PRICE: £8.99
4. Dior Pump 'n' Volume Mascara:
I was gifted this mascara a couple of years ago by Dior and fell in love with it! It literally does what it says on the tin! On the end of the brush there's a squishy part where you can 'pump' the product round and you get the perfect amount of product on the brush. I never found it to be clumpy and it lasted a very long time! My only problem (not that it's major) is that the packaging was so sleek and stunning but the silver rubbed off quickly and the part where you 'pump' got dirty really quickly!
PRICE : £28.00 – but have linked Christmas set which is the same price as the mascara on its own but it has a Dior lipstick with it too (no brainer!)
5. Charlotte Tilbury Pillow Talk Push Up Lashes:
This is a recent one! I was given this for my birthday just gone so have only been using it for the last 2 weeks, however I love this! It took a bit of getting used to as the brush is an interesting shape which almost gives you a heavier application/liquid eyeliner look. You get an instant effect from the first stroke of application and is very long lasting! It can be quite slow drying so if you are someone who tends to get the sneezes once applying mascara – maybe give this one a miss.
PRICE: £23.00
So that is my 5 top picks for mascara, I hope you found that useful and it can either help you to add to your makeup collection or might have a sparked an idea for someones Christmas present. I hope you are all staying safe.
Lots of love
Jodie xxx
*DISCLAIMER* – The links in this blog post are commissionable links meaning that I will get a small percentage of money on behalf of showing you these products. This doesn't affect the price in which you are paying for the product. None of the brands mentioned are currently undergoing collaboration and this is all my personal opinion.